Hullo and welcome to our new blog! We're so glad to have you here.
Since the launch of Key Grip in 2021, it's been such a fun journey to where we are now. What first started as a small virtual assistance idea has grown into so much more, but before we get into it let us start by re-introducing ourselves and telling you a little about what we do, and what you can expect to find in this space.
The Name
As is telling by our name, Key Grip Virtual, we are a company that works behind the scenes to provide business consulting and operational support virtually. In filmmaking, the Key Grip is the person who supervises the grip crew and the lighting and rigging for film shoots. We love to use this visualization to explain that the business owner is the star of the show, and we are the behind-the-scenes professionals who ensure everything is running smoothly and that they have the support they need to really shine.
The Heart
As we've grown Key Grip, the heart behind our work has been to see people develop professionally and personally. In fact, our mission itself is to "seek out untapped human capital to elevate businesses." This means we're not only supporting clients so they can reach their full leadership potential and thrive in the areas they love, but we're also watching for future team members who show talent and drive so we can create those new connections.
The thing is, too many business owners think they have to go it alone, and they end up feeling bogged down by all the day-to-day tasks that don't bring them joy, often referred to as pain points – the very important, completely necessary, but often unfulfilling tasks required to run a business. We get it, not everyone loves those tasks – but want to hear something crazy? We do!
We're those weird people who love process and operations, and totally thrive on weeding through the details. We enjoy organizing chaos, and helping people stay on track with all their big ideas. What does this mean for our clients? It means less time spent working in the business, trudging through those pain points, and more time spent working on the business, pursuing their passion points.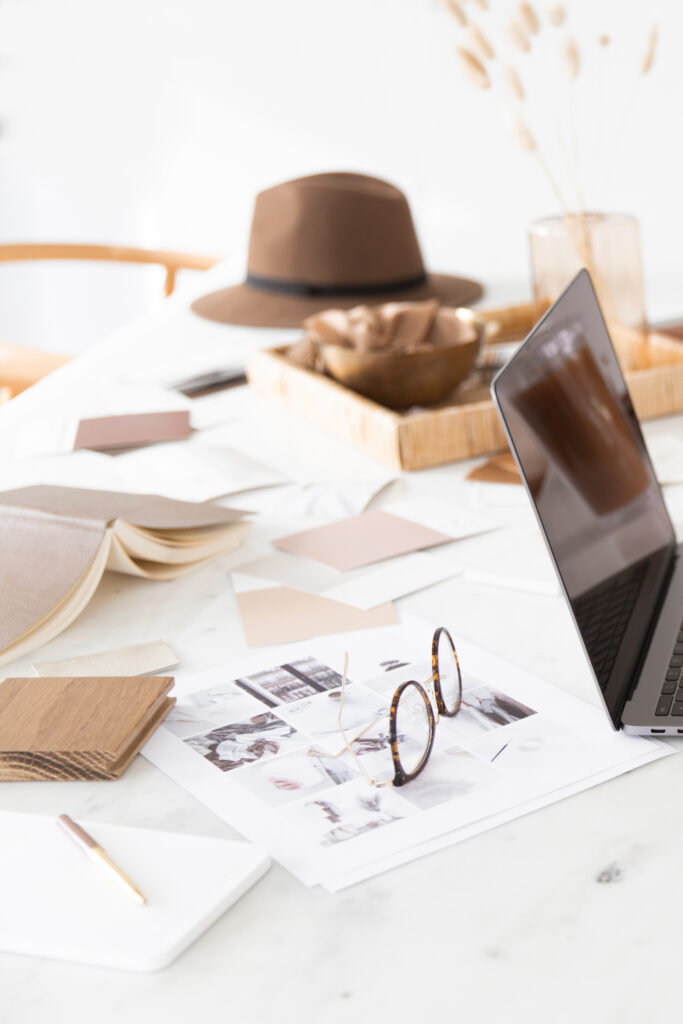 Here are a few of the areas we offer support:
Virtual Assistance: This includes things like email maintenance, calendar management, travel arrangements, and remedial task support.
Virtual Consulting: strategic insight, business analysis, implement structure
Virtual Operational Support: Research and implementation, develop systems and process, ongoing meetings and support
Of course, every business is unique and has different needs, so we work with our clients to customize our services and offer flexible options to meet the specific needs of each of them. Think of some of the pain points in your business if you will. Now, imagine what you could do if you no longer had to spend your valuable time on those tasks, or use your mental energy worrying about them. Wouldn't you rather free up valuable time so you can focus more fully on growing, scaling, and accelerating your business? We want that for you too!
The Blog
So why a blog? Honestly, it's because it fits so well with who we are as a company. Our core values are to strengthen courageous leaders; present others with unexpected opportunities; always act with an attitude of excellence; and have the freedom to be unconventional. Before Key Grip was even launched, we knew the values we chose were important, and once we hashed these values out we worked hard (and continue to work hard) to knit them into every part of the company. Through the work we do, the services we offer, and the knowledge we share in this blog and on social media, our goal is for our values to shine through as you follow along with us.
We also pride ourselves on being bookworms – so of course we have a "Book of the Month" which we share on our social media and through live chats. As we glean information, you may find we even get a little hyped up when we discover a new idea or thought process that we believe could help the business leaders around us. After all, what's the point of learning if not to guide and inspire others? Here, we plan to use our knowledge of business and leadership to help fulfill the values of our company and to hopefully provide you with some fresh insights as well.
So, stick around if you want to stay up to date on new trends in business while learning some great tips and tricks to level up your operations. It's time to move from surviving to thriving in your business!